What Makes
Modern Endo of Napa

Cutting Edge?
Treatment is performed using a high-resolution dental operating microscope.
We utilize Cone Beam CT technology for accurate 3D visualization of your tooth.
Our sterilization equipment is monitored daily for 100% effectiveness.
Our dental equipment uses a self-contained water supply that delivers sterile water during all procedures.
Your situation and treatment requirements will be thoroughly explained with digital radiographs and intraoral photographs, so that you will fully understand your needs prior to beginning treatment. All materials are broadcast on large high-definition monitors to enhance your understanding of your dental condition.
We use an advanced digital imaging system which minimizes radiation and improves diagnostic capabilities.
Through TDO software, your dentist has the ability to send and receive information instantly, including radiographs and photographs, through our secure web-based system.
TDO software gives you as our patient, you have the option to complete registration materials from the convenience of your own home using our secure website.
Effectively cleaning the deepest, most complex portions of the root canal system requires incredible innovation—and we are proud to offer that technology with the GentleWave® Procedure.
Dr. Tigrett utilizes the microscope throughout every dental examination andd procedure. The microscope provides optimum visibility and illumination to give you the best treatment outcome possible. Microscopes are essential in providing endodontic treatment at the highest level, and they have numerous clinical benefits:
The microscope allows for the use of smaller instruments and more precision during treatment. Conservation of tooth structure is the key to the best, longest-lasting outcomes.
The increased magnification of the microscope allows Dr. Tigrett to minimize the size of the operative site, thereby minimizing healing time.
The microscope allows Dr. Tigrett to identify root canals and locate problems such as cracks and root fractures.
The use of the microscope increases efficiency and often saves you from additional and more complex procedures.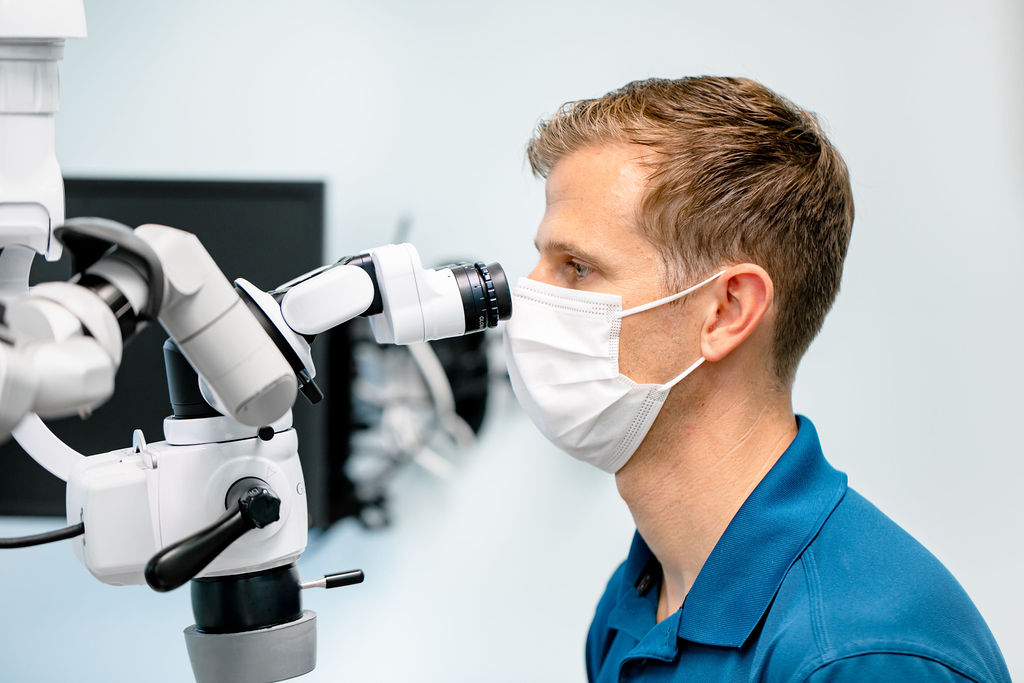 X-Rays and Digital Imaging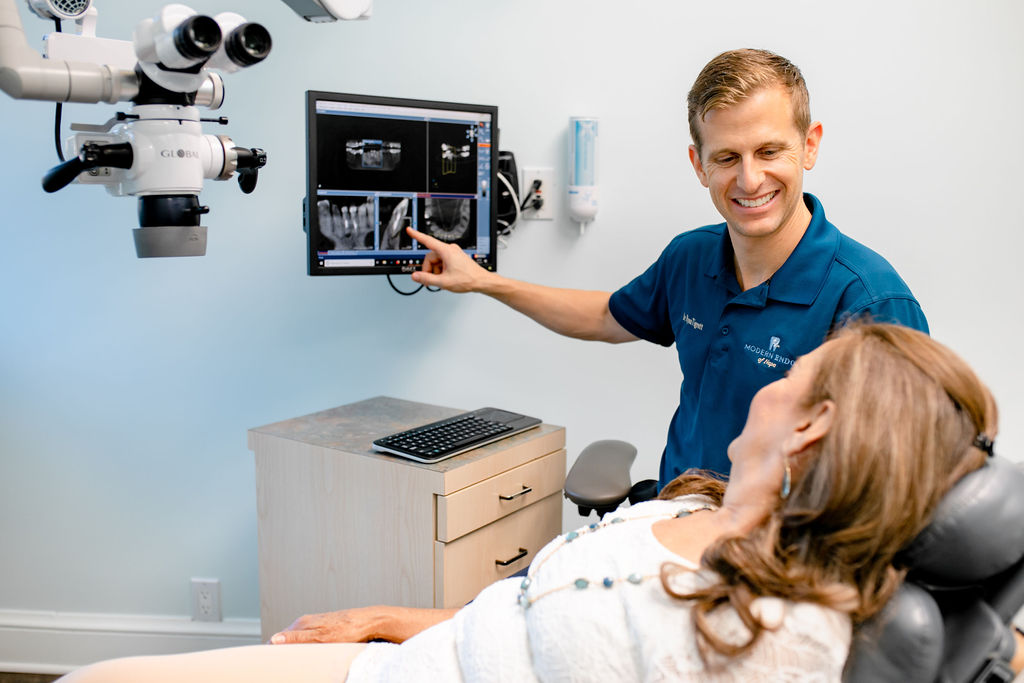 Your dentist may send one or more x-rays for us to review prior to your initial consultation. Although these x-rays are helpful in diagnosing your treatment, one or more digital x-rays will be taken at your consultation appointment to provide a more precise view of the tooth. Our practice is outfitted exclusively with digital x-ray equipment. These digital x-rays are also utilized during the treatment. Rest assured that any x-rays taken at our office are critical to your treatment. You may also be assured that our low dose digital x-rays are designed to limit radiation exposure.
In addition to digital x-rays Modern Endo of Napa is also equipped with Carestream Cone Beam CT Scan 3-dimentional digital imaging system.  This provides an unparalleled diagnostic view.
Modern Endo of Napa closely follows all guidelines from O.S.H.A, the American Dental Association and California Dental Association.  Your safety is our number one concern.
Our sterilization equipment is monitored daily for 100% effectiveness.
Our dental equipment uses a self-contained water supply that delivers sterile water during all procedures.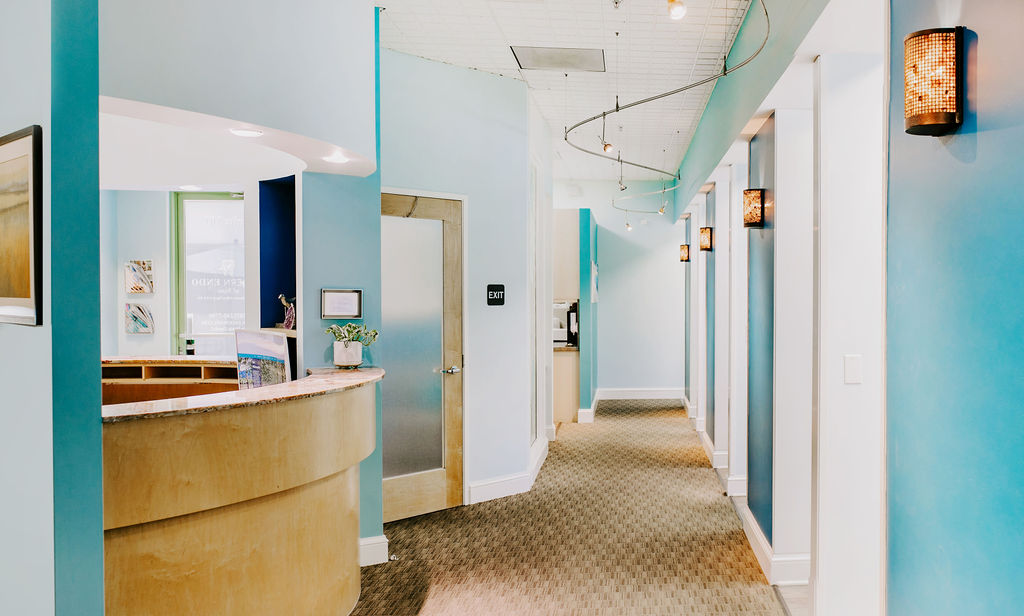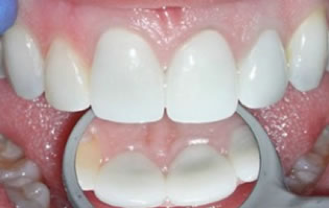 You will be able to see high-resolution photographs that Dr. Tigrett takes through the microscope during your consultation and treatment.  Photographs will help explain his findings, document his work, and communicate with you and your general dentist.
These photographs allow you to better understand your dental needs and create a dialogue about potential treatment options. Dr. Tigrett believes that this is the foundation of a beneficial doctor-patient relationship.
The high-resolution photographs are also shared with your general dentist allowing for more accurate communication, increased efficiency, and a better outcome for you.
We use TDO Software as it is considered the best endodontic software available. It is used to manage all patient records and information and has comprehensive modules that make our office paperless, a great convenience for our patients and referring dentists.  The website integration allows our patients to securely access the site to complete the medical history and consent forms online before their appointment.
The software allows our referring dentists to make referral and receive their patients' reports and imaging through secured HIPAA compliant portal right after the patient is seen.  This technology enables us to diagnose and treat our patients more efficiently and to communicate more effectively with both the patient and referring doctor that is secured and HIPAA compliant.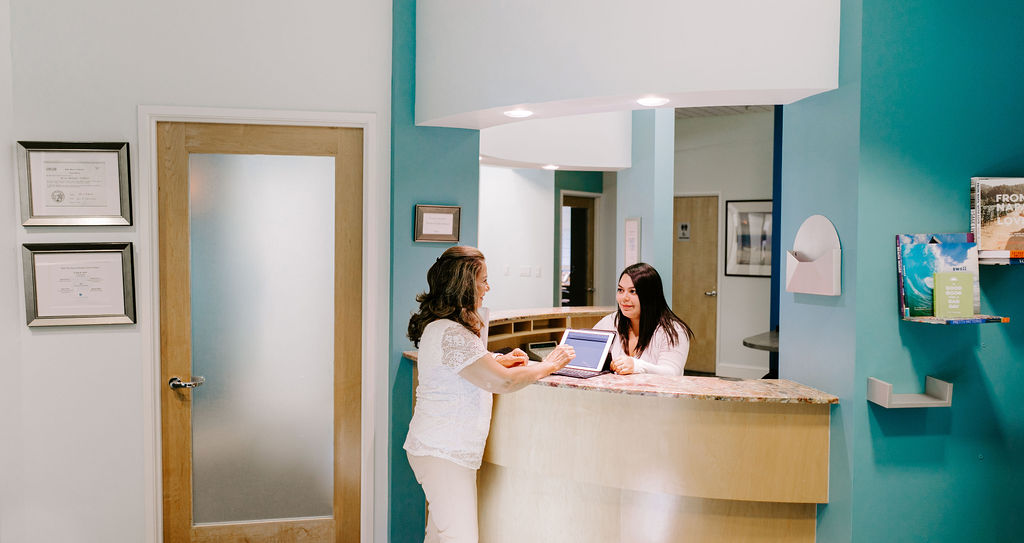 OUR OFFICE USES ADVANCED TECHNOLOGY TO AID IN ACCURATE DIAGNOSIS, GENTLE AND EFFECTIVE TREATMENT, WHILE DELIVERING
AN EXTRAORDINARY EXPERIENCE FOR PATIENTS.
Ryan Tigrett D.D.S.

Diplomate,

American Board of Endodontics
We would love to hear from you!
Phone: 707-265-7790
Fax: 707-265-7793
Email: info@endonapa.com
Se Habla Español.
3448 Villa Lane
Suite 101
Napa, CA 94558
Our Office Hours:
We are open five days a week. Monday to Friday from 8:00am to 5:00pm.
Proudly Serving The Cities of: 
Napa CA Vallejo CA American Canyon CA Saint Helena CA  
Sonoma CA Fairfield CA   Benicia CA   Calistoga CA  
Santa Rosa CA  Yountville CA