Meet Your Favorite
Endodontic Team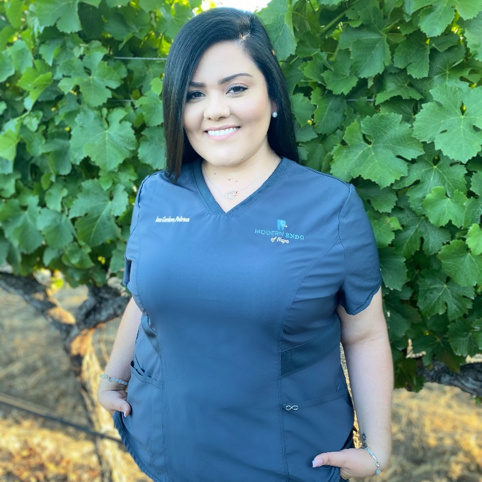 Meet Ana
Nothing is as important as passion. No matter what you want to do with your life, be passionate."
-Jon Bon Jovi
Hello my name is Ana and I have been in this profession devoting myself to our amazing patients for the last seven years.
My love for this field has grown continuously and over the years I have been handed amazing opportunities to learn and expand my knowledge. I believe patients come first and it is my responsibility to find a solution for them as soon as possible.
I have lived in the gorgeous Napa Valley for 21 years and love the tranquil life this beautiful valley has to offer. My passions are traveling and one of my goals is to continue to do so for the rest of my life. I love the culinary world and along with my husband we share a love for trying new cuisines from all over the world. Family is a very important part of my life and one of the reasons that I always give my all to everything that I do.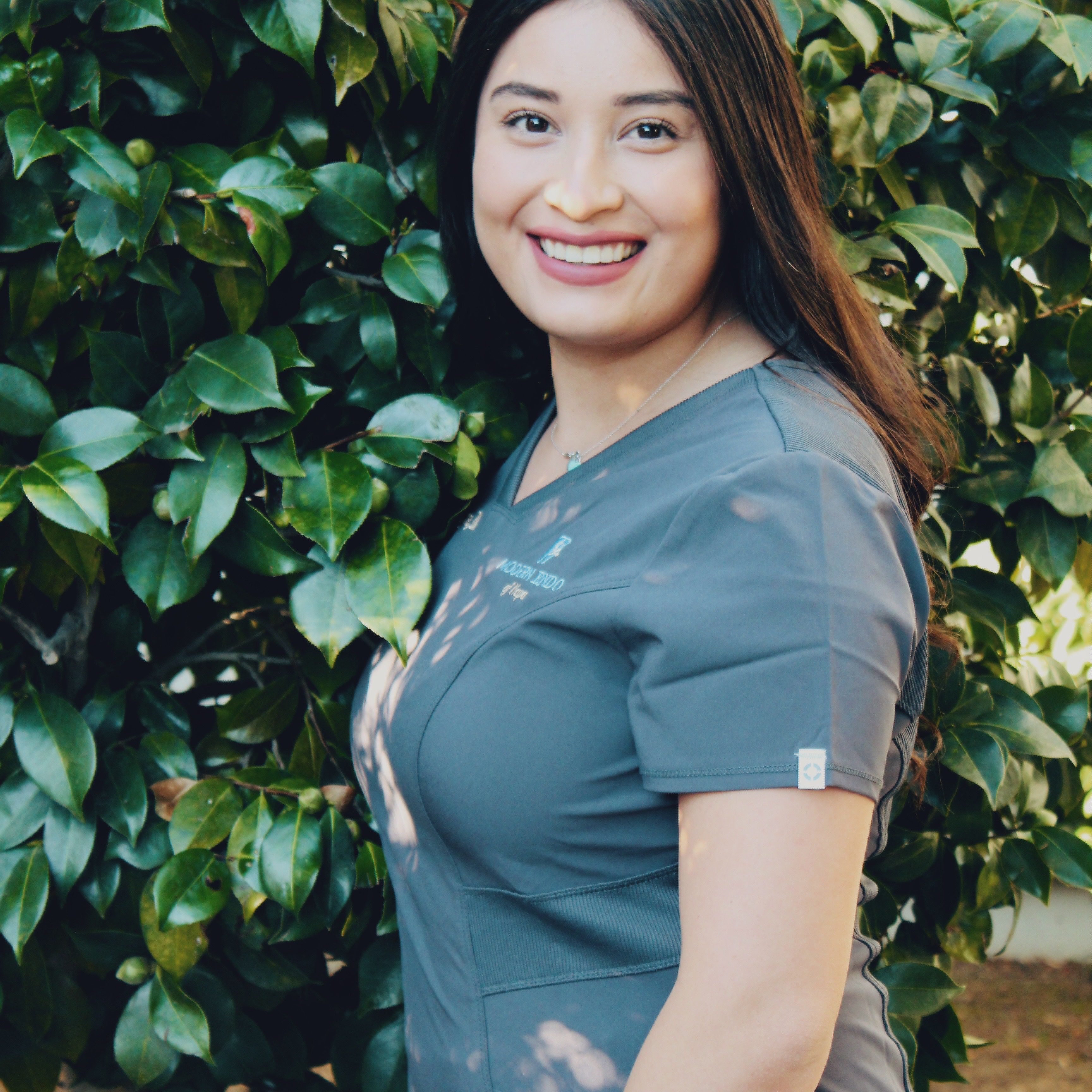 Meet Angela
"Nothing is impossible, the word itself says "I'm possible"!" – Audrey Hepburn
Hello and Welcome to Modern Endo Napa Valley!
My name is Angela, "Angie" Gonzalez-Aguirre. I am one of Dr. Tigrett's Dental Assistants, and am pleased to assist you throughout any of your treatment. I was born and raised here in the beautiful Napa Valley. I received my bachelor's degree in Biology from Sonoma State University (first generation, YAY!). My goal is to attend Dental school and hope to one day become an Oral and Maxillofacial Surgeon, or who knows I might just find a love/passion for Endodontics. The Endo world is new to me but I am eager to learn and experience this side of dentistry and who better to learn from aside from Dr. Tigrett. I too also speak Spanish, love traveling and enjoy hanging out with friends and family in my spare time.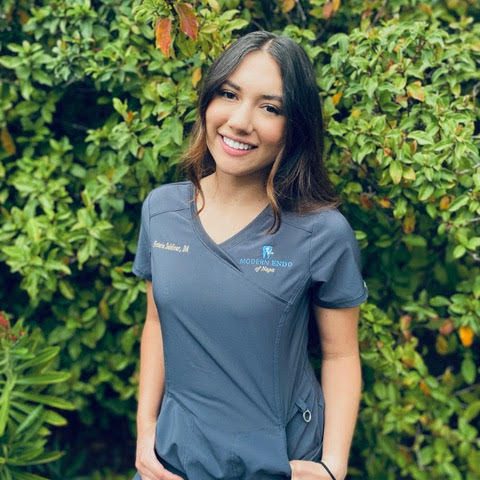 Meet Victoria
"If we wait until we're ready, we'll be waiting for the rest of our lives."
-Lemony Snicket
Hi there, my name is Victoria. I was born and raised in Napa Valley. I was introduced to the dental world at a young age and have since then been interested and passionate about this field of work. I am currently achieving my pre-requisites at the Napa Valley JC so I can enroll in a dental hygiene program.  My primary goal is not only to expand my knowledge in this field but to make sure that patients feel safe and comfortable when getting any kind of treatment done.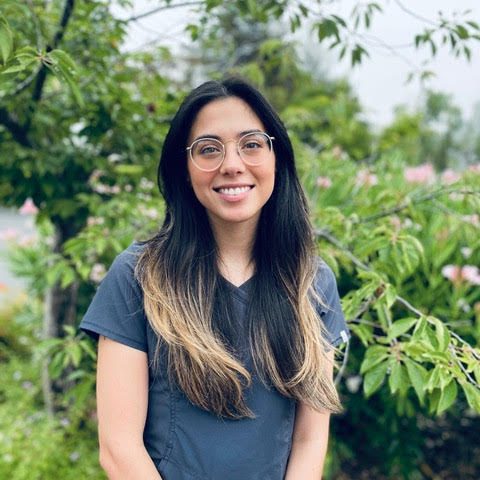 Meet Karla
"All our dreams can come true; if we have the courage to pursue them"
-Walt Disney
Hi! My name is Karla. I'm a Napa local, born and raised. My interest in the dental field started early on in my life after watching my mom enjoy what she does as an RDA. She inspired me to also pursue this career. I'm excited to expand my knowledge and grow within this field. I look forward to meeting all our patients here at Modern Endo!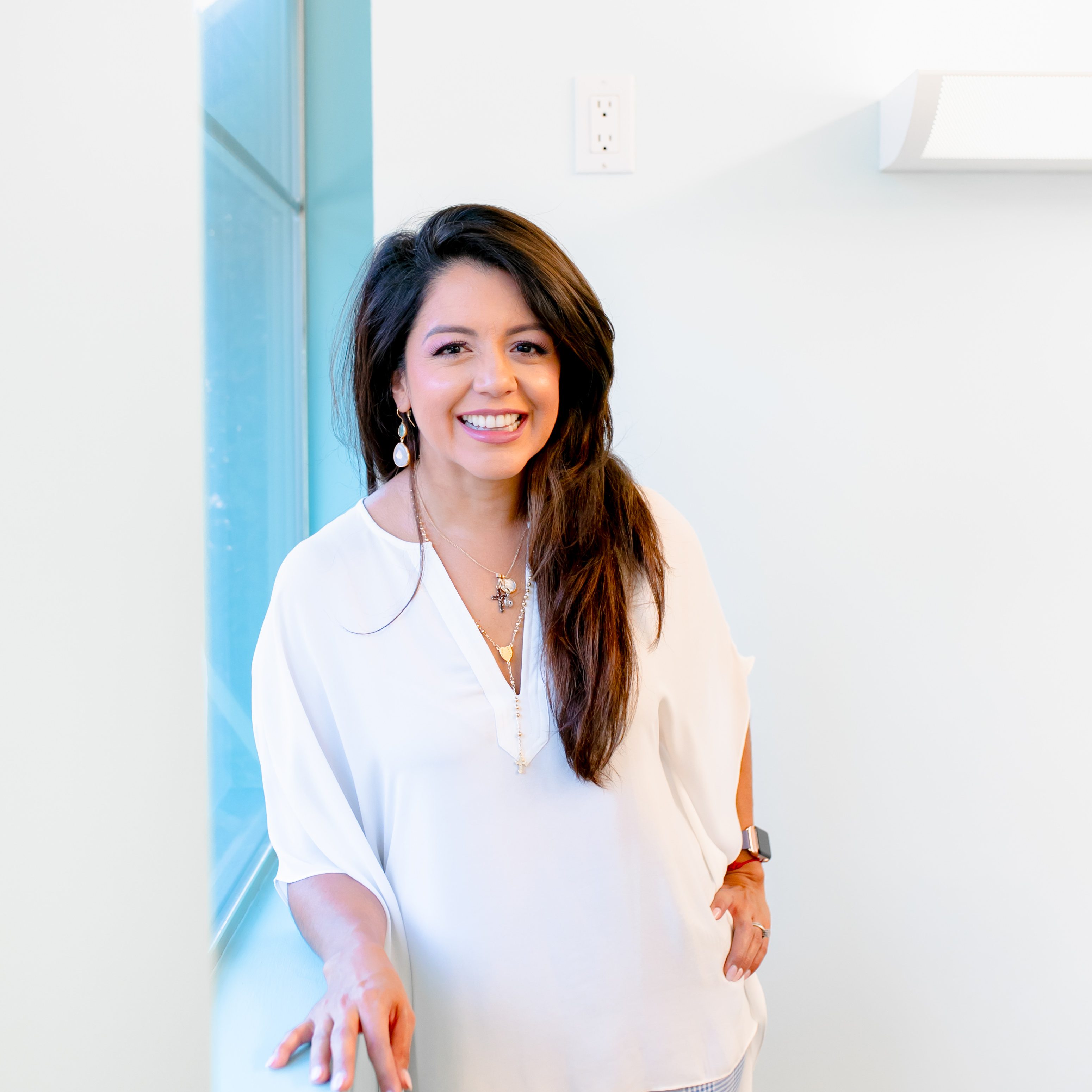 Meet Wendy
"Do the best you can until you know better. Then when you know better, do better." – Maya Angelou
Hola y Bienvenidos a Modern Endo of Napa,
Thank you for choosing our practice for your endodontic care. I'm the office go-to person that ensures everything runs smoothly. My experience has been in building and improving business processes.
I graduated from Florida International University in 2002 with a BA in International Business and Management Information System. Right after graduation, I started my career first at General Electric as the Latin America Area Sales Manager and later Coca-Cola developing business in Latin markets.
My strengths have been in strategic planning, marketing and management techniques. This is where my MBA in International Business from Nova Southeastern University and certification of Commercial Management in GE Crottonville has paid off. Our team knows I am always implementing something; an innovative technique or process to help the workflow of our practice with the purpose to improve patient care.
For as long as I can remember I've dreamt of starting my own business. Never in a million years I thought that business would be helping my husband, Dr. Ryan Tigrett in building our Endodontic practice. I must admit I love ENDO. Every day is different and we are always learning something new as dentistry is always evolving. I am very fortunate to be working side by side with my partner.
I am a very enthusiastic, dedicated, and energetic business professional. I am mindful that some of our patients come in to see us because they are in lot of pain. They say a smile can warm a room and laughter is the best medicine.  You'll know me by my laugh that fills the room. I also love to get to know our patients and their stories.  I had no idea how personal it can be working in a dental practice until I got here.
I must admit. I feel very blessed and honored to be working with the talented team at Modern Endo of Napa. Always striving for continuous improvement with a smile on their face.
In case you are wondering where the accent comes from?!? I am from Caracas, Venezuela. Raised in sunny South Florida. Destiny and a leap of faith brought us to gorgeous Napa Valley in 2014.
My Passions: My family. In 2020 during the whole craziness of a pandemic year we had our first son, aka our rainbow baby. After many years of trying thanks to IVF we were able to have our family so 2020 has a different meaning to me thanks to our Matteo. I also love to help businesses grow. Inspiring Latinas and Moms, I have my own digital media company for when I am not working I am blogging or podcasting. Working out is a must for me. And of course, building more memories with my family and friends because life is too short to live the same day twice.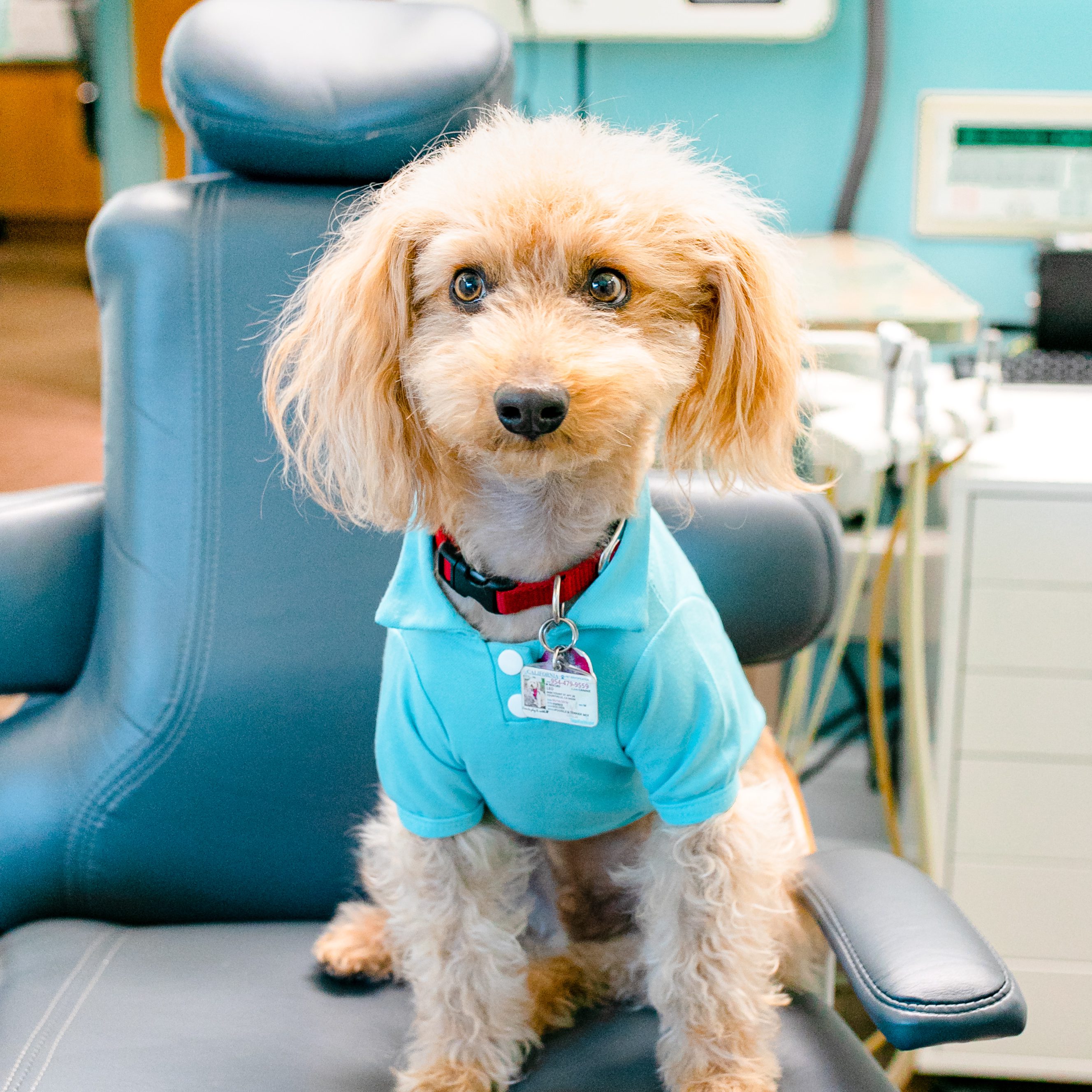 Meet Leo
"A true friend leaves a paw print in your heart" – unknown
Hi, my name is Leo. 
Pronounced Lay-O. Most people say LeeOh instead but then I don't know if they are talking to me. You see, my mommy speaks to me in Spanglish and then adds in French here and there so I guess I know 3 languages. 
I was adopted by my parents Dr. Ryan Tigrett and Wendy Barba-Tigrett on August 7th, 2016. They drove 452 miles south of Napa to rescue me, Hesperia, CA to be exact.  
I am a mix of Yorkie and Poodle or what they call Yorkiepoo. My dad says I am stubborn like a Yorkie because I still pull on my leash. I think I behave well. I cry whenever I need to be walked and whenever I want some TLC. I do love company. If I could wish for something would be for everyone I love to live together in the same room. 
Prior to the pandemic of 2020, I would usually get to the office around 8am and I will be there until my parents are ready to play with me. Lately, I have been at home taking care of my baby brother, Matteo. I miss going to the office and calming our patients. I would bring my toys out to play as soon as it was 5pm to let everyone know its time to go home.
I've had some patients come to greet me in the back office as they are nervous to get root canal treatment. Don't worry my dad has gentle hands, I know this because he pets me and brushes my teeth before I go to sleep. I do love when patients come by, but even more when they come to their follow up appointment and ask for me or bring me treats.
Fun Facts: I love to run in circles. Perhaps this is why uncle Mikael Tigrett named me after soccer player Leo Messi. I also love to take socks off, this was very helpful when my mom was pregnant since she could not bend down towards the last trimester. I have also attended Napa Valley Dog training where I've learned some fun commands, like Sit, Stay, Down and in Spanish "Vamonos". 
P.S. I am now a 24/7 babysitter to my bother Matteo and baby sister Francesca.  I do love taking care of them two and enjoy their company. Not so much getting my hair pulled. 
Woof,
LEO
Ryan Tigrett D.D.S.

Diplomate,

American Board of Endodontics
We would love to hear from you!
Phone: 707-265-7790
Fax: 707-265-7793
Email: info@endonapa.com
Se Habla Español.
3448 Villa Lane
Suite 101
Napa, CA 94558
Our Office Hours:
We are open five days a week. Monday to Friday from 8:00am to 5:00pm.
Proudly Serving The Cities of: 
Napa CA Vallejo CA American Canyon CA Saint Helena CA  
Sonoma CA Fairfield CA   Benicia CA   Calistoga CA  
Santa Rosa CA  Yountville CA